Genesis  |  Epiphany 2024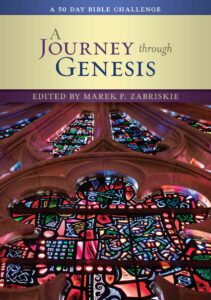 In past surveys we heard you ask for more resources, including daily reflections, to accompany the readings. You asked; we answered! We're excited to announce the upcoming release of A Journey through Genesis, a 50 Day Bible Challenge book with reflections, questions, and prayers for each of the fifty chapters of Genesis. I've read the reflections from the esteemed group of leaders, and they're amazing!
More resources for our 2024 reading of The Book of Genesis will be available soon!